What features does Bookshelf have?
| | | | |
| --- | --- | --- | --- |
| Display Options | Study Tools | Navigation | Additional Features |
| | | | |
Note: Some Display Options are dependent on the Reflowable or Fixed eTextBook format and device you are viewing from.
How do I get to the open eTextBook view?
Upon logging into Bookshelf, the first view will be your Bookshelf Library view: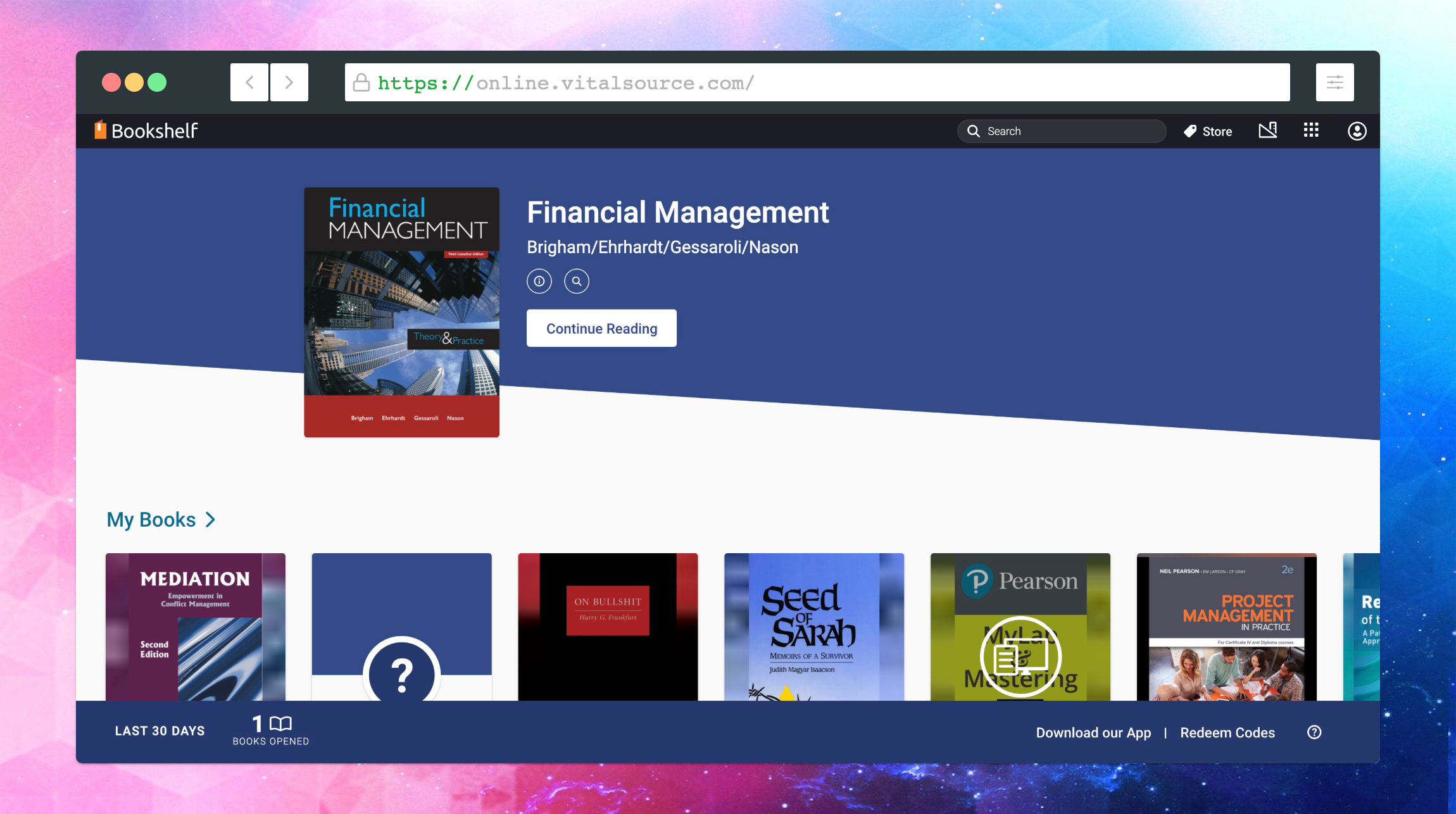 You can select the eTextBook you need to study by clicking or tapping (if you have a touchscreen device) on the eTextBook's cover, selecting "Continue Reading" if you have previously opened the eTextBook, or "Open Book" if you have not. In your My Books collection, display the "Open Book" option on the cover of the eTextBook if you navigate your cursor over the eTextBook covers.
What does the open eTextBook Bookshelf view look like?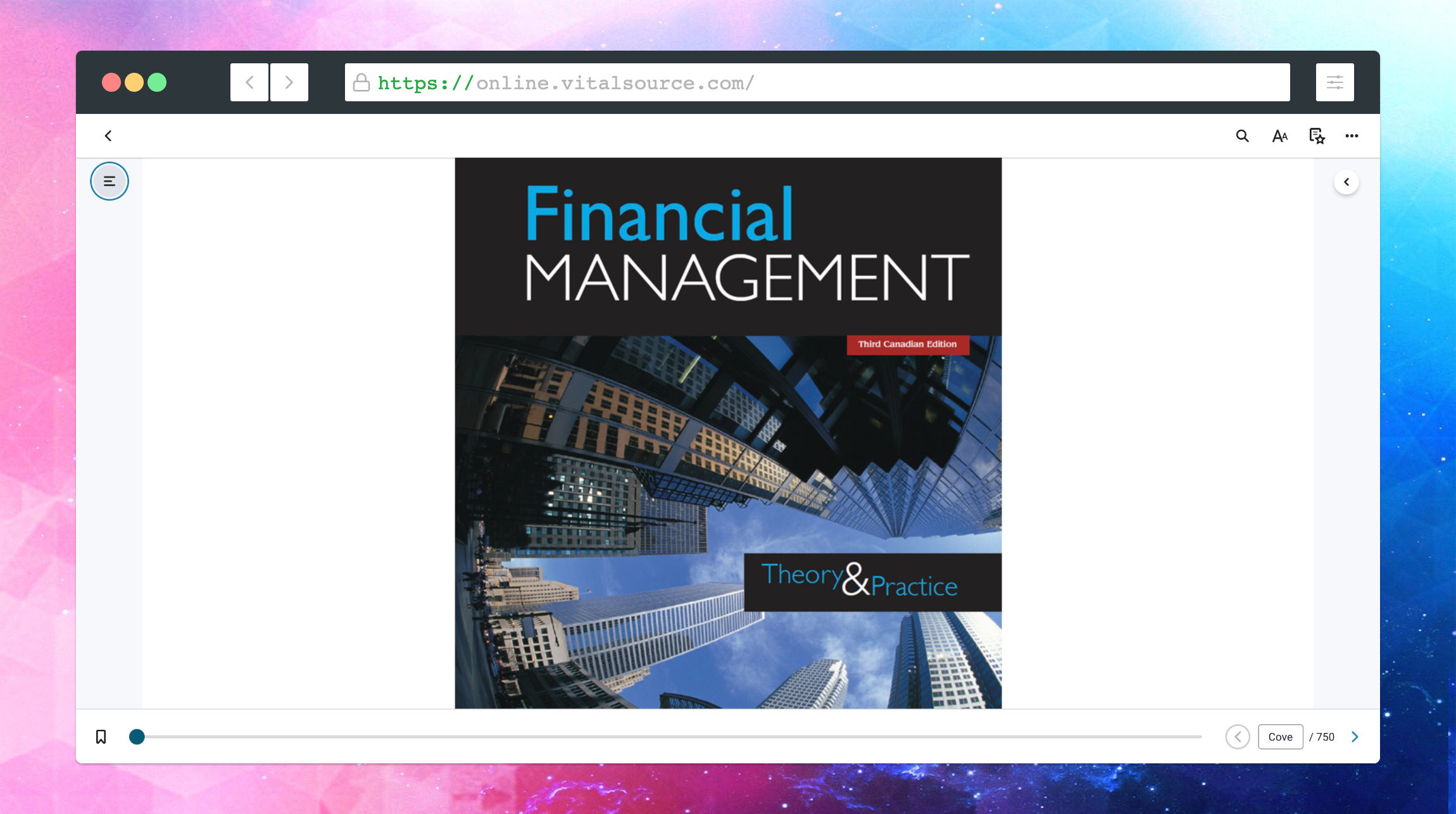 All eTextBooks, when first open, will land on their cover page.
What does each of the icons in the open eTextBook view mean?
We go over some of the following in further detail in other articles covering Bookshelf.
| | | |
| --- | --- | --- |
| | | Back to Library takes you back to your Bookshelf Library. |
| | | Table of Contents shows the chapters/sections of the eTextBook. |
| | | Bookmark Page allows you to place a bookmark on the current page displayed. |
| | | Page Navigation allows you to scroll to a desired page of the eTextBook. |
| | | Go to Page / Page Navigation allows for more controlled page navigation. |
| | | Search Across Book allows you to search words and phrases. |
| | | Reader Preferences allows you to customize how the eTextBook is displayed on your device, and manipulate Highlights and Highlight Sharing. |
| | | Workbook (Highlights, Notes, Bookmarks, and Flashcards) is where the studying tools reside. |
| | | More Options (Read Aloud / Printing / Beta Features) are additional features provided for studying. |
| | | Margin Notes allows you to view notes you have created for the page displayed. |