Update Account Information
To change your account details within Bookshelf online, sign in then click on the User Menu button at the top right followed by User Info in the drop-down menu.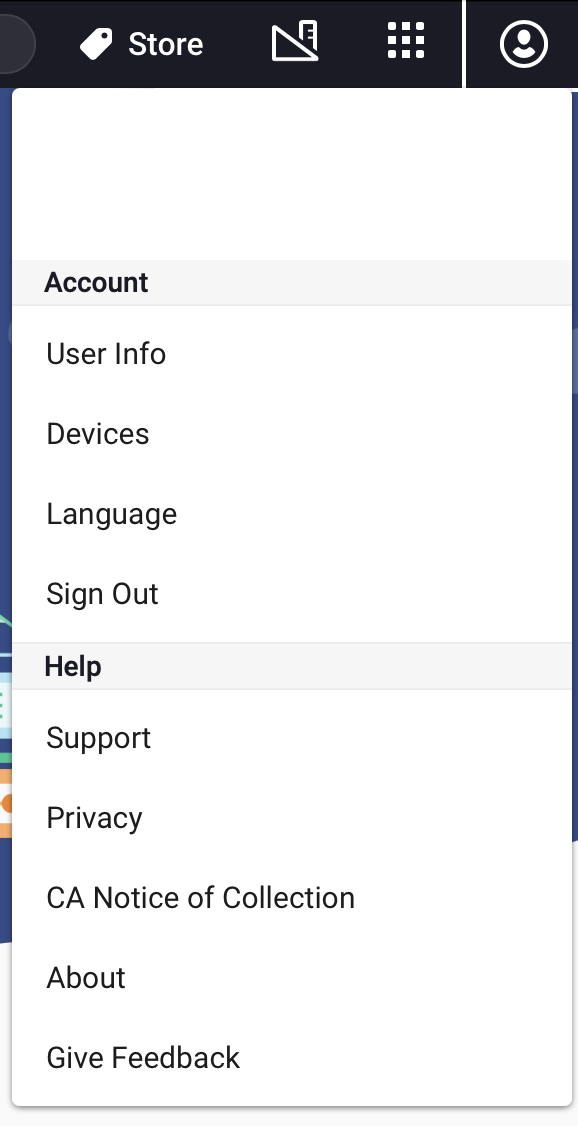 Once taken to the Account Center, you can directly edit your account details. Click the Save button to save any changes.