QR Code Single Sign In with eVantage Mobile Apps!
Today's students are busier than ever, so we have added a single sign-in using a QR code to make it fast and easy to access your Bookshelf native app.
QR Code Single Sign In, How Does It Work?
Many users launch Bookshelf via a link without creating a Bookshelf username and password. If you access Bookshelf in this manner, we have made it easier to access our offline Bookshelf iOS and Android apps on phones and tablets.
To get started follow your link to launch Bookshelf Online.
From your PC, Mac, or Chromebook Browser
Once you have launched Bookshelf Online via your browser, you can access the offline iOS and Android apps quickly and easily by scanning your unique QR code. To access your QR code, open any of your eBooks and click the 3-dot menu.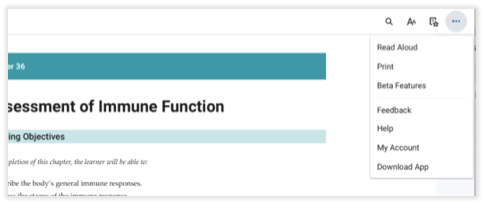 Instructions to download and access the app will be displayed. If you have not downloaded the app, navigate to the appropriate app store on your device and download it. Once downloaded, use your camera to scan the QR code. You will automatically SSO into the native app.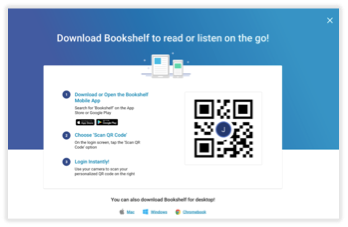 From your phone or tablet
From the sign-in screen on your mobile device, you will have the option to sign in or scan a QR code. Once you scan your QR code, you will automatically SSO into the native app.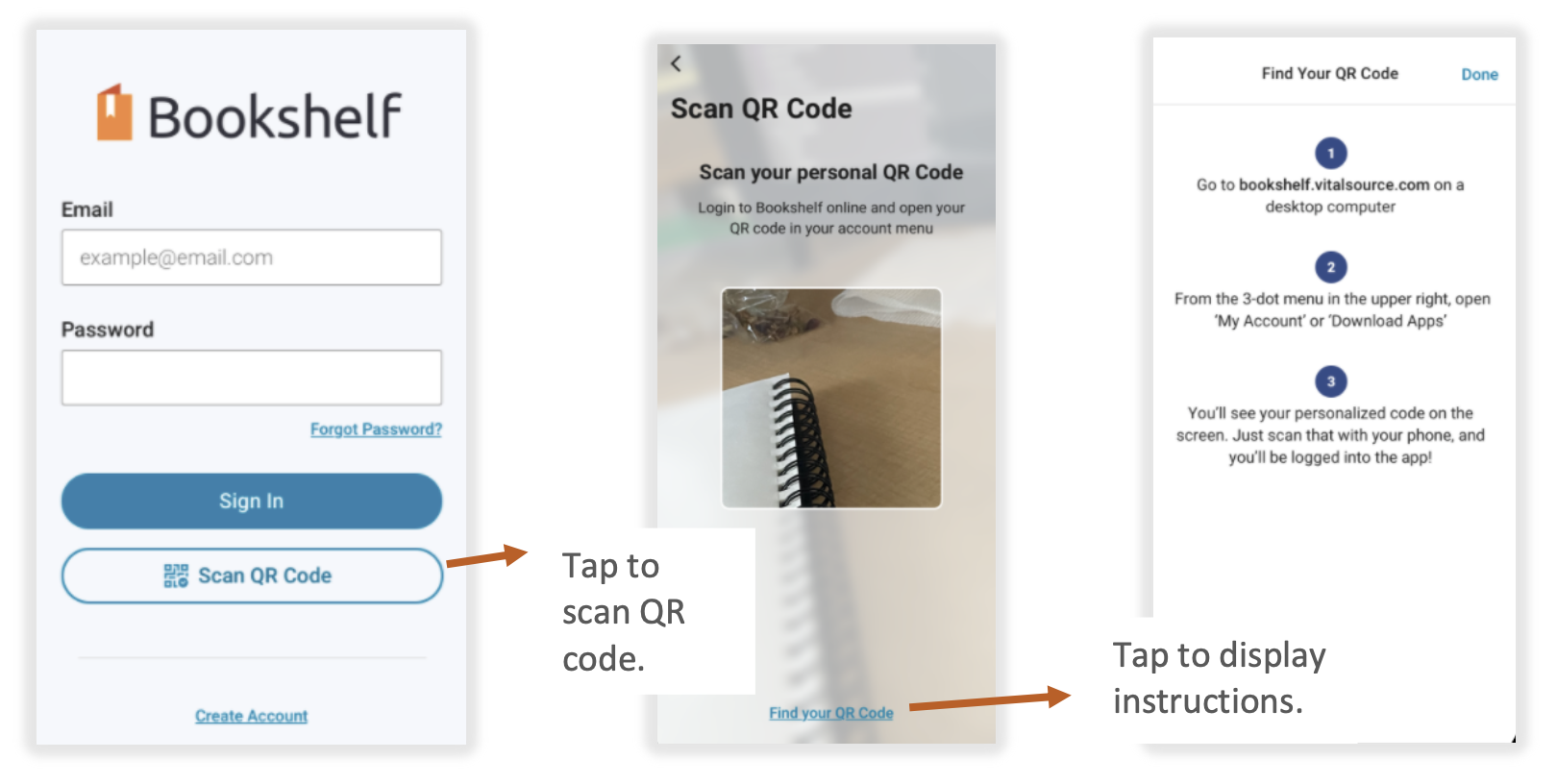 I Have Launched the App, Now What?
Once you launch the iOS and Android apps, you are logged in and won't need to log in again (unless you actively sign out of the application). From here, you can download books for offline reading.